Sights in Balatonfüred and in the surrounding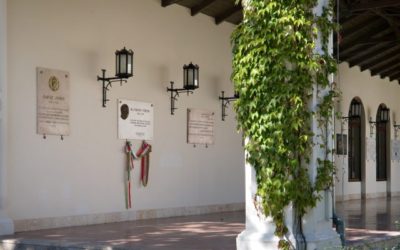 The memorial boards of famous writers, artists and scientists with close ties to Balatonfüred can be found here. 8230 BALATONFÜRED, GYÓGY TÉR 1.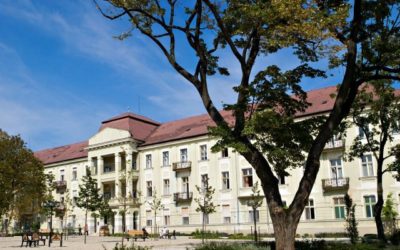 It was built between 1869 and 1871. Several famous politicians, scientists and poets were cured here. 8230 Balatonfüred, Gyógy tér 2.  Tel.: +36 87/584-539 www.bfkor.hu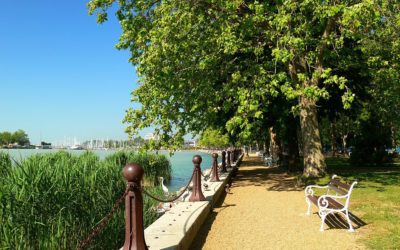 The promenade is named after the Nobel-prize winner Indian Poet Rabindranath Tagore who was healed in the autumn of 1926 in the Hospital for Heart Diseases. We can find his memorial tree and statue in the east side of the promenade. In the park of the memorial trees...
The two famous satues - representing two ancient professions of the Lake - were crated by János Pásztor in 1937, but they were placed only four years later to their present location. According to the legend, if you touch their boots, you can be quite sure that you...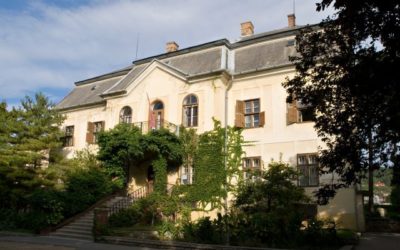 Built in 1790, now it functions as St. Benedek Secondary School. 8230 Balatonfüred, Hősök tere 1.  Tel.: +36 87/342-662
The hotel was reconstructed in the summer of 2004. It was already operated under the name Astoria between the two World Wars. After the reconstruction, the building regained its original image and beauty. 8230 Balatonfüred, Jókai Str. 28. Tel.: +36 87/343-643...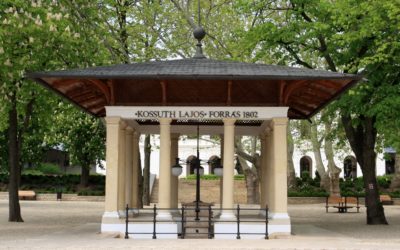 The guests and patients can taste the famous sour water of the Kossuth Lajos spring in the pump-house located in front of the State Hospital for Heart Diseases. The pump-house was built in 1800 in classicistic style and it was rebuilt in 1853. 8230 BALATONFÜRED, GYÓGY...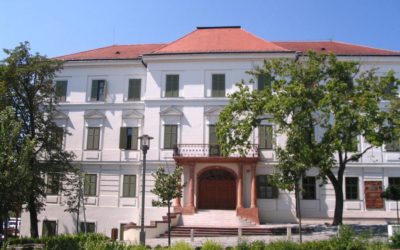 The first Anna-ball was organised there in 1825. The house was built in 1798 in copf style. Nowadays flats and shops can be found in it. 8230 BALATONFÜRED, GYÓGY TÉR
The outstanding Hungarian writer of the 19th century, Jókai Mór wrote one of his most popular novels, Aranyember (The Man with the Golden Touch) in his villa standing in the Oldtown part of the city, and was built in 1870. This unique exhibition gives us a glance into...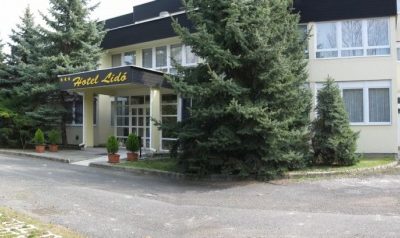 INTRODUCTION Hotel Lidó Adress: 8230 Balatonfüred, Aranyhíd sétány 12. Telefon: 06-87 342-070, 06- 87 580-066, 06 30 411 59 39 Fax: 06-87 580 -065 E-mail: hotelido.balatonfured@t-online.hu Web: www.lidohotel.hu
INTRODUCTION Address: 8230 Balatonfüred, Anna Promenade 1-3. Tel.: + 36 87 482 411/300, + 36 70 458 1242 E-mail: info@clubhotelfured.hu Web: www.clubhotelfured.hu Club Hotel Füred is located in Balatonfüred, directly at the waterfront in a 2,5 ha park. The holiday...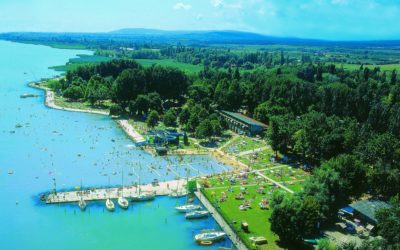 INTRODUCTION Address: H-8230 Balatonfüred, Széchenyi u. 24. Phone: +36 87/580-241, 343-823 Fax: +36 87/342-341 Web: www.balatontourist.hu/ Email: fured@balatontourist.hu Open: 25th of April - 28th of September, 2014. GPS coordinates: LAT 46°94' 565" and LON 17°87'...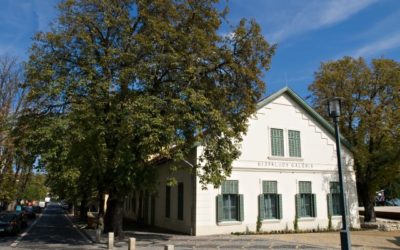 Neumann Lázár rented the building of the Gallery from the Benedictine Abbey of Tihany and used it as a restaurant in the 19th century. In 1914 the restaurant was rebuilt as a 'mobile theatre', which means that it was rebuilt as a venue for cinema and theatrical...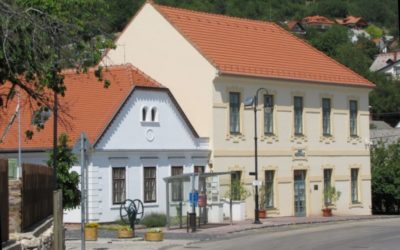 A postal history exhibition, the trophy collection of Ferenc Schneider and a geological exhibition can be seen in the building. Open: Wednesday-Sunday: 15-19 h More information: 0687/788456
Named after the world-famous researcher of Lake Balaton, the Lóczy cave is nearly 150 metres long and 20 metres deep. The visitors can view its special limestone layers. Adr.: End of Öreghegyi Street Tel.: +3687/555260 Open: 20th April - 30th September 10:00-18:00...
The St. Michael Church was built in the 12th-13th century. It can be found on the way to Balatonszőlős.
Next to Koloska spring there are places for relaxing, cooking and barbecuing, sports field and a study path for forestry and environmental protection were created. A marked tourist path, a Wild Life Park and a Nordic Walking route is located in the lovely valley, as...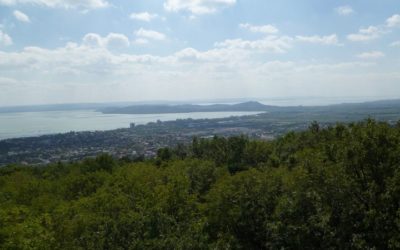 From the top of the Tamás-hill we get a stunning view of the lake and the surrounding settlements.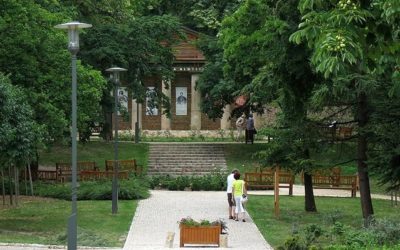 The remaining columns of the first Transdanubian Hungarian Theatre (built in 1831) can be visited here. Besides, a great playground, a jogging path and tennis courts provide opportunities for relaxation in the Small Forest of the town.
Mass: every Sunday at 10:00 8230 BALATONFÜRED, LÓCZY L. U. 70. TEL.: +36 87/342-662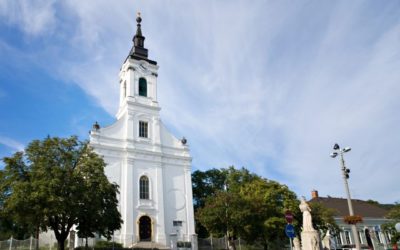 Built in classicistic style in 1829. Mass: every Sunday at 9:30 8230 BALATONFÜRED, ÓVODA STR. 1. TEL.: +36 87/342-795
Mass: every Sunday at 9:00 and 18:00, in summer also on Saturdays at 19:00 8230 BALATONFÜRED, SZENT ISTVÁN TÉR 1. TEL: +36 87/343-198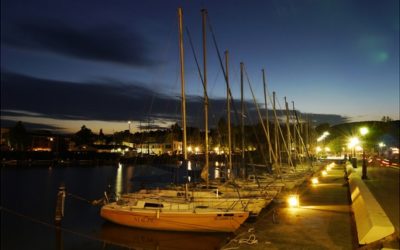 The ships run every year from the middle of April to the middle of October every day between 8:30 am. and 8:00 pm. to the major towns on the shore. Tel.: +36 87/342-230 www.balatonihajozas.hu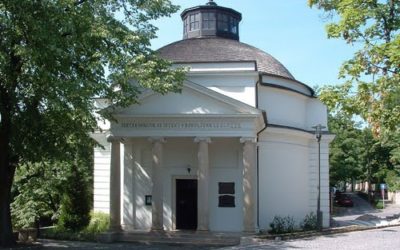 The church was built between 1841 and 1846 in classicistic style. Exhibitions are organised in its renewed basement gallery. Mass: every Sunday at 11:00, in the summer there are masses also on Saturdays at 18:00. 8230 BALATONFÜRED, BLAHA STR.1 TEL.: +36...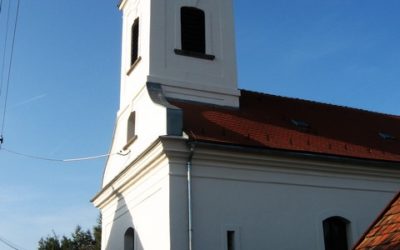 Mass: every Sunday at 11:00 8230 BALATONFÜRED, KOLOSKA STR.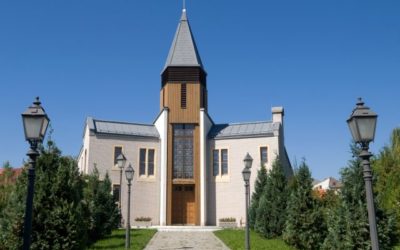 Mass: Sundays at 9:00 8230 BALATONFÜRED, BAJCSY-ZS. STR. 15. TEL.: +36 87/788-381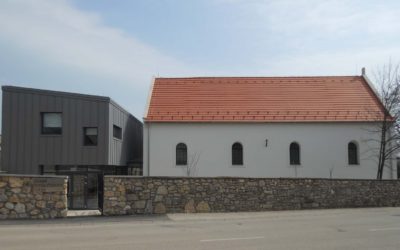 8230 Balatonfüred, Bajcsy-Zsilinszky utca 32. Tel.: +36-87/782-592 E-mail: info@zsidokivalosagok.hu www.zsidokivalosagok.hu During its history the oldest monument of Balatonfüred belonged to three different denominations, after having been renovated the building...
No Results Found
The page you requested could not be found. Try refining your search, or use the navigation above to locate the post.